Pattie and Carl Pirone have a passion for folk artwork and antiques which has led them to create unique pieces for you. Browse around and enjoy Bella Folk Art, an inspiring collection of beaded folk art and chainsaw carvings created in Dahlonega, the first gold rush city, in the north Georgia mountains.
E-mail: pirone@windstream.net
To Order, go to our
Online Store or call 706-864-3117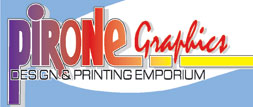 For printing and graphic design, go to our
website: www.pironegraphics.com
Great prices & printing for 30 years.